Ok, this is Carnaby Street, London.
And this is the Swinging Sixties.
This is ban the bomb and the flower power generation.
This is The Kinks, The Stones. This is Bowie. And Townshend. And Moon.
This is Lennon and McCartney and LSD. This is a happening. And this is happening NOW.
But, make no mistake. Manchester's, The Electric Stars maybe of an era, but have both feet firmly astride the 21st Century.
Like a newly discovered gem in your parent's record collection, The Only Lover Left / Loaded With Regrets is the unmistakable sound of a band who live and breathe it. But they're making music for TODAY. For the HERE. For the kids of 2016. These guys are not on a nostalgia trip.
Sure, they pay tribute to a sound, a time, a place. But are no mere tribute band. No grainy footage of yesterday, here.
This is vibrant. This is alive. This is tuned in and turned on.










I am always interested when a new release from Detour Records lands on my desk. While they 
are known for unearthing great obscure and unreleased or long-forgotten punk and mod revival 
tracks. Detour also have a healthy catalogue of terrific LPs ranging from Long Tall Shorty to 
Makin' Time. This album by Electric Stars was of particular interest as I had not heard about this 
Manchester band until the CD arrived. This is as good a slice of British indie rock as you're likely 
to hear anywhere. The songs and the production on the eleven tracks have pretty much 
incorporated every influence you could think of from British rock music of the last 60 years. They 
have thrown it into a big pot, given it a stir and the results are spectacular. If the great British 
NIMS (Not Into Mod) ever get to hear this band, they would consign their crap Coldplay CDs to 
the recycling bin where they belong. Included in the set are the two songs that became Electric 
Stars first single: 'Stoned Again' a lovely relaxed ballad and 'Between The Streets' which has a 
nice joyful late-sixties feel to it. However, for me, the real gem on this album is the last track 
'Isolation'. Again it is a ballad, but it is simply the best bitter-sweet love song I've heard since 
Verve did 'The Drugs Don't Work'. I don't think it is going too far to say it's a work of absolute 
perfection. A song so complete I can't imagine it being improved. Now if this had been written 
and performed by someone like maybe Robbie Williams (when he was at his peak) it would have 
been a million seller. I'm not the easiest of people to win over, but when something this good 
comes along, I found it hard to resist. The youtube link is the full album version of this song. If 
nothing else, I shall catch an Electric Stars gig at some point just to hear 'Isolation' live.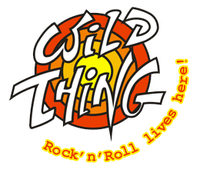 It is known that something's wrong with the Manchester over time, but especially in the case 
of The Electric Stars there is more than usual. Because here in the album Sonic Soul 
Candy , we hear surprisingly a stunning array of well written and memorable pop songs, well 
played and tastefully orchestrated, with exemplary production and no second fly. Muses, in 
this case Euterpe and Erato, seems to have particular favorite in singer/ Songwriter 
case Jason Edge and his friends at Electric Stars, why allow them to erupt just like great 
songs on subjects trivial and sang while (throbbing, hemline and the like) but still main 
source of inspiration by the seasons and dress them with timeless music, which is 60s 
(freakbeat, psychedelic), is 70s (glam), is 80s (Madchester), heard and present and I think 
that will sound so in ten or more years. For the record the recording and production of the 
album did Yves Altana (partner's past Mark Burgess of the Chameleons ) with the help 
of Martin Coogan of (dear me) Mock Turtles , while participating singing and Denise 
Johnson(known from cooperation with the Primal Scream ). I do not think in this case 
you need to aperantologiso. Simply advise you seriously to find the drive. 
As the poet says in this case "Beautiful music for beautiful people". More please. - Laertis 



 
  


The sun shineth over cloudy Mancunia as four children walk between the streets and the 
stars. Plugging their guitars into the rays of light they sing songs of the world below; at times 
happy, often sad. Once trapped inside their radios; misunderstood; their innocence poisoned 
by selfish love; afraid and laughing these Stars project their dreams on us all. Electric Stars 
shine bright. Electric Stars come out to play. Look above, close your eyes… 
 








THE ELECTRIC STARS 
The Fiddlers Elbow, London 
9 February 2013 
The Fiddlers Elbow can be called an intimate venue that's for sure, and The Electric Stars are also very 
intimate. This soulful band from the hills of Manchester is often to be found in London plying their 
musical trade. I've been playing their excellent album Sonic Soul Candy regularly on my travels. 
As they sing "I don't want to be ordinary", they most definitely aren't. This was their first appearance 
with a brand new guitarist. Hitting their stride in admirable style with the opener '136' the voice of 
Jason Edge has a clarity that gets better every time I see them. Easing into the bitter sweet 'Not Man 
Enough' The Stars were well and truly shining brightly and sounding very tight. This lot can write a 
catchy melodic song too, just listen to 'Between The Streets And The Stars' and tell me that this isn't a 
danceable slice of baggy-arsed soul that will have you cursing its earworm catchiness. 
This lot deserve a bigger audience, and I'm sure that it will only be a matter of time before songs such 
as 'Blind', 'Satisfy' and the sublime 'Stoned Again' are being heard by a growing and appreciative 
audience. Sadly there was only time for a sampler due to over running support acts (The Jetsonics and 
Mr Bridger - take a bow chaps) at this Royale Records showcase. However, end on high these lads did. 
Strolling into an anthemic 'Stardust' delivered with a spitting scorn that you can most definitely relate 
to ,they signed off in considerable style with their single 'I Want You'. I'd urge you to catch them. Such 
a band as this deserves more than cult status, and I'm sure that it won't be for lack of trying. The 
Electric Stars keep on shining. 
Jeff Foster 
 


 
  


The Electric Stars 'Sonic Candy Soul' Album Review 
Hailing from Manchester's competitive music scene, The Electric Stars are a psych 
rock'n'roll group with slick guitar riffs and bold catchy lyrics embedded into each of their 
songs. Their debut album Sonic Candy Soul is appropriately named, as its sweetness is 
the prominent thread linking tracks together. 
 
Opening number 136 begins with a swirling enchantment of frontman Jason 
Edge's captivating vocals, "Beautiful music for beautiful people" before bursting into a 
vibrant instrumentation reminiscent of David Bowie's 70s era. A wise introductory choice 
for the record, the track finishes with a pumped up chant that leaves you wanting 
more. Between The Streets and the Stars is a slicker, prowling number, combining 
elements of a punk nature with the steady hum of glam rock and nineties revival. The 
chorus is so catchy; you'll be singing along after an initial listen. However, the group 
slow it down in the remaining seconds with a psychedelic twist, spiralling directly into 
the coy tune of Alison Williams. It's a fragile, heartbreaking ballad but it provides the 
listener with a break from the upbeat rhythms of their other tracks. 
 
Foot tapping I Want You, is a self-assured number leaving you fuelled with rock 
confidence and untouchable swagger. The stripped back Rolling Stonesesque vibes 
remain in under layers, evoking an excitement for how far the band can take their 
sound. Once again the psychedelic undertones are present. Acoustic strumming style 
crooner Blind fills you with eternal hope that everything is going to be okay, making for 
a brilliant charity single (if it was ever to be released that way). Ensued by edgier Who's 
Gonna Satisfy Me?, this is a budding rock number which speeds and drops in all of the 
right places, combining explosive guitar solos with mellow bass grooves and lyrics we 
can all relate to such as "They expel me from school for being experimental." 
 
Stoned Again takes on Blur's droning Britpop quality, a heartfelt number with real soul 
tucked away in abundance. Continuing a dreamy, lethargic pace onOld Fashion Girl, it 
feels like you are hidden in an eerie smoke landscape of the subconscious, punctuated 
by the occasional stylish guitar chord. The pace is picked up as we descend into the 
latter half of this emotional ballad, before returning to its former pace. Taking a different 
direction with Not Man Enough, this glam rock tune will have you out of your seat 
dancing to the killer riffs and punchy lyricism of Manchester's hottest new band. There 
are definitely some Britpop style vibes thrown into the mixture, but that just adds to the 
fun. 
 
Showcasing an intensity that is difficult to accomplish, The Electric Starsbring their 
showstopping debut to a close with final tracks Bedtime Storiesand Isolation. Whilst the 
former taken on a haunting quality paired with unforgettable vocals, the final track 
contains an apprehensive opener placing you in a reflective state and leaving you in 
wonder as to where the band will take their sound and success next. This record was 
much better than anticipated. The combination of 70s glam rock with 90s Britpop revival 
is a sound that works so well when paired with the right vocals. Sonic Candy Soulis 
a staple for any music library. Get this in your life now. 



 


 At last i have my hands on a copy of the debut album by The Electric Stars and what a 
brilliant album it is. The crackles at the beginning of the c.d. give the impression that the 
band would of loved this album to be on vinyl and maybe at some point it will be; maybe 
a re-issue? 
First track "136" start's with the line "Beautiful music for beautiful people" with lead singer Jason 
"Dancing round the room full volume", an up-tempo party number and a great start to the album. "I 
know a place that we can go, between the streets and the stars" sums up the optimistic song that is 
track two but track three tells us that life is not just one big party and "Alison Williams" shows the band 
in a much more serious mood. It's a sad but beautiful tune that may hit a raw nerve with some about a 
young girl who has a problem that unfortunately affects a lot of people. It's my favourite on the album 
and shows what great songwriters the band are. 
On to track four, "I Want You" is a tune some of you may already know and a brilliant choice for the 
bands first single a review of which is else where on Scooter Geek. The following number, "Blind" has 
a great Rolling Stones/Primal Scream vibe to it, I love the gospel feel with the backing vocals towards 
the end of the song and we have the vocal talents of Denise Johnson, Louise Turner and The Natalie 
Wood Choir to thank for that, very uplifting. 
Next we have a short but fun instrumental jam session that takes us to track six and "Who's Gonna 
Satisfy Me" is another great up-tempo slice of Rock'n'Roll and track seven "Stoned Again" is a soulful 
ballad that was part of the double A-side single along with "I Want You". I can hear a bit of a 'Floyd' 
thing going on with track eight and "Old Fashion Girl" shows us the quality of Jason Edge's vocal 
abilities as he handles both the high and low parts of the song with ease and track nine "Not Man 
Enough" is a Glam foot stomper with great guitar work. 
Track ten is the surprise track of the album and if it wasn't for Jason's voice you might be fooled into 
thinking you were listening to another band. "Bedtime Stories" is a moody spy theme tune type track 
that also has a bit of 80's synthesizer pop thrown in to the mix. The tune shows that the band can take 
on just about any musical style they please and very cleverly make it their own. 
That leaves us with track eleven, "Isolation"; a song that starts quietly then builds and builds till once 
again, the band are singing "Beautiful music for beautiful people" and a great end to the album, a job 
well done lads. 
"Sonic Candy Soul" is for me, one of the best albums to come out of 2012, The Electric Stars put on 
brilliant live shows all over the country and have an ever growing fan base, why they're not being 
pushed in the main stream music press is anyone's guess. If their first album is anything to go by I 
can only see The Electric Stars' profile continue to rise, roll on album number two. 
Sonic Candy Soul is available from Detour Records 
Gordon Waring 
26th March 2013 
  










It's not uncommon for current bands to mine the 1960s for inspiration, but onSonic Candy 
Soul, it's like The Electric Stars have unearthed a full-blown musical from that era. In 
addition to catchy pop and glam rock tunes, there's some blues, a gospel choir, and things get 
totally theatrical toward the end. It's billed as Beautiful Music For Beautiful People, and at 
least 20 additional musicians or singers joined the five band members in creating it. 
 
Some listeners are likely to find Sonic Candy Soul somewhat overblown and dated at times. 
But The Electric Stars, who hail from Manchester, England, mostly have a way of making 
1960s style music fun. They did a fine job of covering "Jennifer Eccles" on the recently 
released Re-Evolution Hollies tribute album. 
 
"Between The Streets And The Stars" starts with an appealing slinky arrangement before 
blossoming into a celebration that sparks images of people merrily dancing. "I Want You" 
has a garage rock authenticity reminiscent of The Lyres, while the energetic "Not Man 
Enough" has a sprinkling of glam power. Jason Edge's vocals are impressive on the 
Broadway style ballads "Old Fashioned Girl," "Bedtime Stories," and "Isolation," but The 
Electric Stars really shine on energetic songs like "136" and "Who's Gonna Satisfy Me."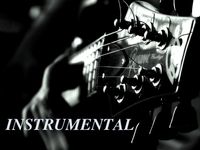 They do say that sometimes you have to go backwards in order to go forwards and it is 
advice that The Electric Stars seem to have taken to heart. On Sonic Candy Soul they 
take us all the way back to the kind of febrile Friday nights which were on your mind as 
early as Monday morning at 9 a.m. 
You don't have to worry these days if you wear your music on your sleeve and your icons as lapels 
badges. Just play and the people will follow because the distinction between the collector fan and the 
archive delving instrumentalist is now very heavily blurred. 
The Electric Stars bite a collective thumb at the pernicious Capulet critics who core away with the 
suggestion that rock'n'roll references are some sort of artistic suicide. Certainly, these Stars blow the 
dust off some vintage ideas but the finish is as polished and retrolicious as a fully restored Ford Capri. 
Tracks like, Not Man Enough and Who's Gonna Satisfy Me drive straight into the heart of tinsel town 
and they're full of post-Ziggy transformations that light a match to the fond memory of Mick 
Ronson. In fact, Bowie's Pin-Ups is a fine example itself of the things that can be achieved by 
looking at the past affectionately but still remaining true to your own times. 
On 136, singer Jason Edge declares the manifesto from Manchester in the mantra "beautiful music 
for beautiful people" and he invites you to a party on theTardis as it flies over planet pop in a parallel 
universe. There's also a cheeky wave at those Chelsea pensioners The Rolling Stones on a chorus 
that apesLet's Spend the Night Together with a nod, a wink and an affectionate nudge. 
That self-knowledge is of course is the secret of a successful marriage between irony and inspiration, 
and it's heard to best effect on Between The Streets and The Stars and I Want You. There is also a 
deep understanding of mid-sixties mod vernacular that echoes The Who in the early days without 
going as far as impersonating them. Anyone can wear the clothes, but dyed-in-the-wool fans will 
appreciate the way that The Electric Stars mix it up like ace faces when the pubs come out. 
However, I do suspect that they have a war chest full of ambitious ballads and some of them are 
unveiled here. Blind is a song that builds into white gospel affirmation and a really bold bit of sonic exposition. Bedtime Stories is beautifully sung and strikes the sort of bargain between melodrama and 
melody that Barry Ryan once struck with his brother Paul.I wouldn't worry if The Electric Stars 
chose to opt for that kind of big sound in the future, but they do stand at a crossroads and find 
themselves somewhat spoilt for choice. They can make you dance, sing or do just any old thing, but in 
the end the songs may have the last word and dictate the stylings 
If I had to pick one song that stands out I have to say that would be easy. Alison Williams completely 
captures the essence of English pop music across the decades in an elegant vignette of style and 
considerable substance. It contains a darkly modern lyric set symbiotically to a slightly hypnotic tune 
that lulls you into a false sense of hope for unhappy Alison. The vocal performance from Jason Edge is 
sincere and observes an admirable duty of care to the subject and the story. 
It's an indication that The Electric Stars are acutely aware that beneath beauty there's pain, and they 
don't mind taking you backstage, beyond the smell of the crowd and the roar of the greasepaint. 
There's no business like show business but take care ripping those silvers stars from your face and the 
glitter from your eyelids. They can leave wounds. 
 









Manchester's Electric Stars obviously have wide ranging tastes and don't feel the need 
to pigeonhole themselves musically. Anything from the sixties, seventies and nineties 
seems to be fair game to this lot, and they do a pretty good job of assimilating a bunch of 
varied influences into a whole, which at first sounded pretty schizophonic to me, but 
started to make a lot more sense once I settled down to the business of listening for 
pleasure's sake, rather than working out how all these diverse influences fit together. 
The band's most dominant characteristics are demonstrated right out of the gates with 
"136"s glam pop swagger which owes as much to the mid nineties glam revival of the 
likes of Suede as it does to it's original seventies counterparts. 
Elsewhere there's traces of the faux-gospel of early seventies Rolling Stones on "Blind" - 
Primal Scream's "Screamadelica" would have a far more solid rep now if it had featured 
a few more lighter wavers of this quality. 
"Bedtime Stories" on the otherhand has so much of the over the top drama and intrigue 
of a Bond theme that I was checking the fine print for an "arranged by David Arnold" 
credit. 
Very nice stuff but it doesn't sound like something that belongs on the Active Listener 
does it? 
Well guess again. There's a distinct whiff of patchouli in the air on a great deal of these 
tracks. "Alison Williams" is a delicate wee sixties style ballad which suggests some sort 
of unholy alliance between the Small Faces and Kula Shaker (at their most subtle), 
while "Not Man Enough" ups the tambourine quotient and adds a filthy wah wah riff 
that screams power trio. 
Goodo then.